January is Amelia Earhart Month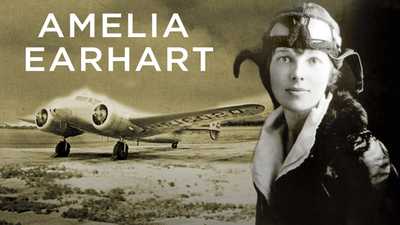 Celebrate former Zonta member Amelia Earhart's achievements
and the achievements of today's women in aviation and astrophysics.

---

---
2020 Zonta District 6 Fall Conference

So, who said it couldn't be done!! I am so happy to say that District 6 was able to hold our Annual District Fall Conference in October. In many ways it did not look like any other conference we have had with masked faces, less members and social distancing. However, there were many things that were exactly like past conferences that included excellent speakers, workshops, programs, and a sisterhood of coming together in the spirit of Zonta. Whether you attended or not, I hope you feel more empowered to keep the Mission of Zonta alive through those who represented you and shared their conference experiences with you. Please go to the Zonta website and open the conference links posted there to view the conference events on your own or as a club meeting program. A huge thank you to the entire District 6 Board and Area 5 Conference Committee for turning "we can't do that" into "we can do this!" Save the dates for the next
District 6 Fall Conference in Oak Brook, IL, October 8-10, 2021. Governor Anna Weselak
MORE http://zontadistrict6.org/5300-2/
---
Zonta Foundation for Women
Congratulations to District 6
Fellow District 6 members, we can be proud of our efforts to support Zonta and its work in our communities and around the world.
A heartfelt thank you is due to all those who heard the call and donated.  For our Fall Conference you donated $9,020 to the Zonta Foundation for Women. For the Every Member Every November Campaign $5,800 was added.  Adding in other gifts and club gifts, our district has raised through November, $29,219 this year for District 6.
Of course, we still have a way to go yet before the end of the biennium. Governor Anna and I hope to start Zonta's next 100 years by raising $100,000 in this biennium.  It will be a challenge with Covid 19 dampening our club fundraisers, but I am constantly amazed by the creativity and enthusiasm that I see throughout the district.  We can do this!
Even with Covid hindering us in the last part of the 2018-2020 biennium, District 6 managed to raise over $110,000 for ZFW plus an additional $57,000 for the endowment.  You make a wonderful example for the Zonta world.
While the Centennial Anniversary Endowment Campaign is officially finished, Zonta continues to encourage endowment giving to help ensure Zonta's future. It will be crucial to our stability and ability to face unexpected events. (Covid 19?)
Many of us have given more than once to support each campaign.  Thank You Thank You Thank You.  For those of you who haven't yet made a donation, this may be the time to join your fellow District 6 members by making a donation.
Since Zoom is now our lives, please remember that I can be available to make a Zoom presentation for your club.
Happy Holiday season and stay safe
Dorothy Suther
Foundation Ambassador
cdsuther@att.net
317-595-0798