Welcome to Zonta Club of Lincoln
Check us out on Facebook:
https://www.facebook.com/ZontaLincoln
During our November Club meeting, we had a wonderful presentation from LeeAnn Volle, who showcased some of her weaving projects and the table loom she uses.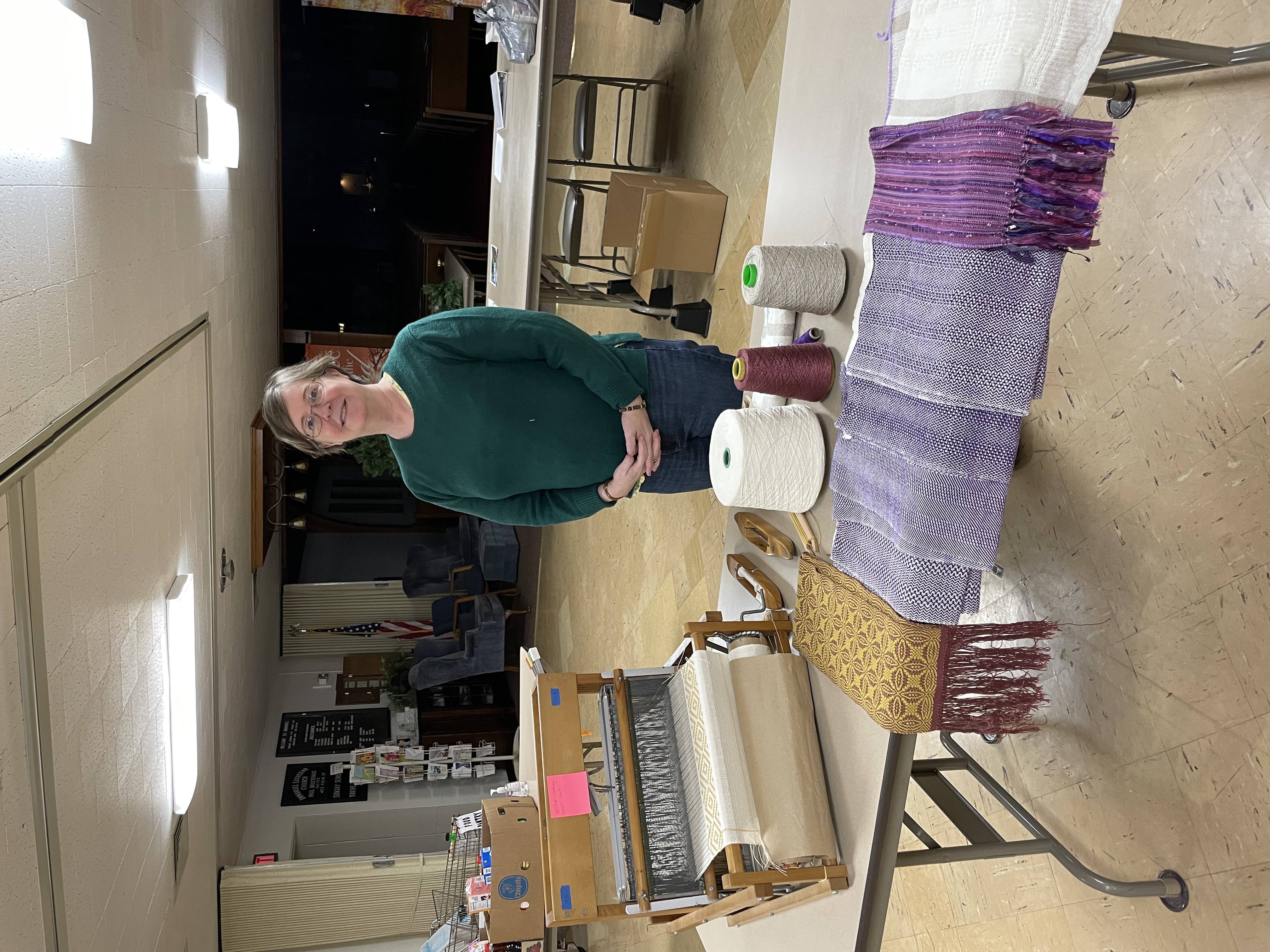 Club members also began gearing up for the "Zonta Says No" 16 Days of Activism by writing out pledges for how we plan to advocate against gender-based violence. The Zonta Says No campaign runs November 25 through December 10.
The Golden Z Club at the University of Illinois, sponsored by the Zonta Club of Lincoln, was involved in a number of pre-Coronavirus endeavors.  The GZ's alway send emissaries to help our Club with its biggest fundraiser for local scholarships awarded each Spring. At the Turkey Dinner, we serve in excess of 1,000 patrons. November 2019 was no different. With the GZ's help and others, the 54th Annual Turkey Dinner was a huge success!
What else have they been up to? They got together to pass out Exam Treat Bags our Club sent to help them through the pre-exam study days;
they participated in the Involvement Fair and spoke about Zonta International and the Golden Z Club with Campus and Community members in Champaign;
and lastly, in February, the GZ's volunteered at Salt and Light Ministry, a 501(c)3 ministry serving families and individuals in Champaign County who are at or below the poverty line. They helped to fold and organize donations made by the Public for the beneficiaries of the Ministry.
We are proud to sponsor and support them in their efforts to spread the news by word and deed of the wonderful organization we all hold dear, Zonta International.
Showcase
Each year from November 25 through December 10, the Zonta Club of Lincoln participates in a global awareness campaign known as the 16 Days of Activism. This is a time when we specifically try to educate on & advocate for ending gender-based violence, human trafficking, female genital mutilation, & child marriage. You may not realize how prevalent these issues are – even in your own backyard. Take a few moments to learn more about these issues, beginning with gender-based violence, and think about how you can be an advocate too.